It's all too much for SIPG in Changchun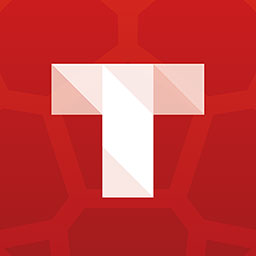 07-11 12:02
Written by Jeff Beresford-Howe, the Shanghai Correspondent of WildEastFootball
导读: 周日, 只需1分就能超越恒大升至积分榜榜首的上海上港在长春意外输球,比赛进程要比比分更为惨烈——上半场形同梦游的上港队早早连丢3球,在客场大比分落后。
上海上港球迷Jeff回顾了这场比赛,同时指出数名关键球员被足协禁赛对上港队客场失利的客观影响。
A win at Jiangsu precedes a very down night in Changchun
The other shoe finally dropped on SIPG Sunday in Jilin.
After a workaday, 1-0 win over the ridiculous Jiangsu Suning last week, combined with a Guangzhou Evergrande loss at Tianjin Teda, the Red Eagles entered play this week within one point of the top of the table. Saturday night, SIPG watched their TVs in giddy amazement as Guo'an spanked Evergrande 2-0 at Gongti, handing the CSL's spoiled children their second straight loss.
All that remained was for SIPG to beat wallowing Changchun Yatai on the road Sunday night to leapfrog Guangzhou. SIPG had crushed Changchun 5-1 at Shanghai Stadium to open the CSL season back in March, and this one turned out to be even more one-sided — but alas, the other way.
Changchun produced nine chances and with even remotely competent finishing would have challenged Shenhua's eight-goal output last week. As it was, they coasted to an easy 4-2 victory after a three goal storm in seven minutes in the first half.
Before a sparse crowd at Development Area Stadium — that has a nice ring to it, doesn't it? — it all came down to the twin bugaboos of SIPG's season, incompetent refereeing and bad backline play. SIPG's Uzbeki standout Ahmedov "took down" Nigerian international Odion Ighalo in the box in the 22nd minute, earning, referee Wang Zhe said, a penalty kick for Changchun. Replays showed little or no contact, and apparently Ahmedov's cynical takedown from directly behind Ighalo so shocked Wang that he forgot to give Ahmedov even a yellow card.
Within seven minutes, Changchun had two more goals: SIPG midfielder Cai Huikang botched a clearance right in front of SIPG keeper Yan Junling, leading to an easy tap-in, then SIPG's Zhang Wei got turned around, botched an easy clearance header and Changchun got another tap-in.
There was at least one advertisement for Chinese football
The final Changchun goal, early in the second half, was the only pretty play of the match: a gorgeous, long pass by Hungarian international Szabolcs Hustzi (that's easy for you to say) to Ighalo, leaving the SIPG backline a distant memory. An aggressive move by Yan was mistimed and left Ighalo all alone to walk in on goal. He didn't miss.
Shanghai produced only one chance in the match, which was not, oddly, on either of their two goals. (Both of those were the result of terrible goalkeeping by Changchun's Wu Yake, who punched the ball off one of his own defenders for SIPG's first goal and later failed to handle a weak shot cleanly, allowing it to dribble past him into the net.)
SIPG's only real production was a rocket from Lu Wenjun, saved neatly by Wu in the 86th minute.
If you're a Changchun fan, the highlights are better than porn:
Four starters missing from the line-up thanks to CFA
Shanghai was missing four starters, of course — Hulk and Wu Lei, suspended for engaging in an act of free speech, and Oscar and Fu Huan, suspended for bringing Chinese football into "disrepute," and their coach, André Villas-Boas, booked for Facebooking.
It clearly caught up with the Red Eagles, who looked lifeless despite the opportunity before them. A formation switch, from the normal 4-3-3 to a 4-2-3-1, with Elkeson alone up top, yielded no dividends. Portuguese defender Carvalho was a non-factor. Changchun dominated in every statistical category and passed the eye test, too.
It was Shanghai's first loss that mattered since April 11, the infamous Oscar-misses-two-penalties match in Tokyo against Urawa Red Diamonds. Hulk, injured, missed that match, too; SIPG have only lost one match all season out of twenty-two with Hulk in the line-up.
Hulk, Wu Lei and Villas-Boas return for next Saturday afternoon's match in Yanji against last place Yanbian, which will now be a must-win if SIPG is going to catch Guangzhou. (Evergrande will finally return home, but they have to play surging Shandong Luneng, which is eyeing an ACL spot and has the third-best goal differential in the league.)
After that, Oscar returns to the pitch for a mid-week match against Tianjin Quanjian in the FA Cup and then heads back into the stands, where he will presumably at least be spared the need to scrounge up a ticket for the biggest match of the CSL season, July 22 at Shanghai Stadium, SIPG hosting Guangzhou Evergrande.