Perennial late release of CSL fixture card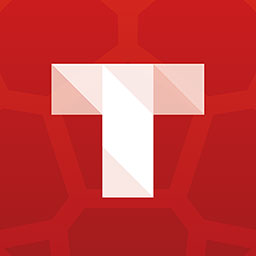 02-09 16:20
体坛+原创
Written by Cameron Wilson, the chief editor of WildEastFootball
原标题: Editor's column: Perennial late release of fixture card shows lack of culture at heart of Chinese football
导读: 在韦侃仑的新专栏中,这位知名中国足球观察者总结了上周周中的亚冠资格赛,同时继续批评足协的外援政策,认为这让中超失去了成为亚洲第一联赛的机会。此外,韦侃伦还批评了足协工作人员的低效率,以致本赛季的中超赛程迟迟没有公布。
As the 2018 season kick off grows near, WEF founding editor Cameron Wilson gives his weekly thoughts on all the goings-on in Chinese football.
A bit later than planned this week, but… TFI Friday. And thanks to all who sent kind words on the launch of my new column last week, that was much appreciated. This week we find ourselves in the midst of the buildup to the new season – not that you would know it looking at much of the Chinese Sports media. However, Chinese teams have already been in action in the Asian Champions League (ACL) qualifiers. Shanghai SIPG and continental debutantes Tianjin Quanjian secured passage with wins against Changrai of Thailand and Ceres of The Philippines respectively. Both results were very much expected and didn't really tell us a great deal about either CSL side. But nevertheless these games highlight some interesting issues before the season kicks off proper. This year, much of this column is going to focus on the fundamental issue which undermines China's grand football project – it's lack of a proper, widespread football culture. I am going to be banging on about this unashamedly, because you can see evidence of it at almost every turn. This week, it's no different.
Tianjin Quanjian qualified for the Group Stage thanks to Anthony Modeste's goals
China is missing opportunity to lead the Asian game
First up though a look at the really big picture of China's place in Asian football. What was particularly unfortunate in the ACL last week was the furore surrounding Ceres FC's problems in securing Chinese visas. The Filipino club stunned Asian football a week before by knocking out the A-League's Brisbane Roar, leaving them just five working days to apply for visas to play their next knock-out game against Tianjin Quanjian. They ended up arriving at their hotel in Tianjin in the dead of night, barely 12 hours before kick-off, after a tiring journey from Manilla involving a stopover in Hong Kong. According to the AFC's rules, teams must apply for the travel documents a month in advance regardless – but considering it costs a small small fortune to apply for visas for a whole football squad, coaches and support staff, it's hard to blame the Ceres for not doing so. Especially considering there isn't a lot of money sloshing around in Philippines football and the AFC is well aware of that fact.
Late arrival of Ceres players in Tianjin
Some unkind voices suggested a conspiracy on China's part to be less than helpful towards Ceres by denying them the opportunity to prepare for the match in good time. But this was unfair – Quanjian really don't need such help as they have a vastly superior squad. Besides, China's visa rules were known well in advance and if anything it appears the CFA did all it could to ease the process given that the match went ahead as planned. The real issue is that for many clubs, particularly smaller outfits who go through qualifying rounds, ACL participation can be a financial burden and more time needs to given to allow smaller teams to make travel plans should they progress to later qualifying stages, so they don't waste time and money applying for visas which are never used should they be knocked out.
Although the continental association offers a travel subsidy of USD 20,000 to each team for the preliminary round, I doubt this fully covers the entire flight ticket, visa, hotel and other travel costs for a football club's entourage. And even for bigger clubs ACL games can be a resources drain due to less than ideal attendances, modest TV money and often huge travelling distances in Asia. In 2011 former CSL club Liaoning withdrew after from the ACL they learned they would be obliged to participate in the AFC cup – a contest for clubs mainly from smaller Asian nations – were they to be eliminated from the ACL qualifying round. Prize money is modest – teams winning a group stage game are awarded USD 50,000 and the eventual winners of the competition take a purse of USD 4,000,000 which is respectable all things considered but hardly a fortune. It's obvious the competition needs to be more lucrative for the clubs involved.
Liaoning Whowin withdrew from AFC Champions League following their won the qualification to compete in the playoff in 2011
All of this means the Asian Champions League is still a relatively fledgling competition and still not taken as seriously as it might in most of East Asia where attendances in Japan, South Korea and Australia are generally not as high as they are for domestic league matches in those countries. Interestingly the opposite is often true in China where local fans flock to see how their heroes fare against clubs from rival footballing powers.
Unfortunately China is not capitalising on its fans enthusiasm for the ACL and everyone in the entire continent is missing out.
As I wrote last week, the recent foreign and u23 player quota changes will make Chinese teams less competitive on the Asian stage. This is unfortunate because, say what you want about the CSL's prodigious transfer spending in recent seasons, but big names equal more bums on seats in the CSL and the ACL, plus more lucrative sponsorship and TV deals. I've gone on the record quite a few times at criticising the excessive focus on big foreign players in China, but there is a plus side and the entire continent could be benefiting from it – so things like Ceres being too broke to apply for visas and almost missing their match can be avoided. There is also a great need to increase the competitive level of many of east Asia's domestic leagues to diversify the country make-up of teams competitive in the ACL group stages. The Eastern half of the ACL semi-final may as well be called the South Korea / Japan / China / Australia club championship. Because with the exception of the odd team from Thailand and occasionally elsewhere, ACL groups are all too often made up of teams from only these countries. Indeed, this year's Group H, of Sydney FC, Kashima Antlers, Suwon and Shanghai Shenhua is exactly the same quartet which appeared in the 2011 edition of the competition. That's no good for anyone and risks the ACL becoming stale.
Shanghai Shenhua gave up the '3+1' rule advantage by dropping Kim Kee-hee from their AFC Champions League squads
Furthermore, by making its teams less competitive in the ACL China is missing an opportunity to be a leader in Asian football and project it's much-discussed soft power attributes on a regional stage. The CSL should be aiming to be the top league in Asia, with the highest standard of football, biggest attendances, best stadiums, most raucous match atmospheres, biggest commercial deals and most compelling football culture narratives. It can become the league that everyone in the region wants to play in, not because of the financial power but cause it offers fans and players great footballing experiences. In other words, making friends and influencing people for the right reasons – footballing ones. The CSL has the potential to be the EPL of Asia and enjoy similar enormous soft power benefits. But the CSL is critically compromising the CSL's opportunity to be Asia's Premier League on two fronts. The first, by badly compromising the quality of football by insisting up to three u23 players be on the pitch, and secondly, by abandoning the +1 Asian player rule hence ruining China's ability to be an incubator for top continental talent and the league everyone else in Asia wants to watch because many of the top Asian players are playing there. But it appears that this is not going to happen anytime soon.
CSL missing opportunity by delaying release of fixture card
As I write it is February 9 and CSL 2018 kicks off on March 3. Despite that being just 22 days away, the fixtures for the season are nowhere to be seen. A list of the opening day matches leaked out a few days ago, featuring the Guangzhou Derby, but there were no kick-off times. Every year the fixtures are released late in the day, but this year, with barely three weeks to go, it seems later than normal. I can't think for the life of me why it's necessary to wait so long. There are certain things which influence the placement of games, such as the ACL, national team games, public holidays and so forth, but all of these have been known for quite some time now. A six-week break for this summer's World Cup has already been scheduled. And strangely, we know more about this year's CFA cup schedule than we do about the CSL right now.
The opening ceremony will be held in Tianjin Olympic Center on Mar. 3rd
But if you look at the Chinese sports media, there's barely any mention of the fixtures or anyone complaining about why they aren't out. And why should there be? It's always like this every year, even if its usually not quite this late. Fans of CSL clubs would of course love to know who their clubs are playing on what date in advance, so they can plan away trips, and mark off important matches like derbies so other commitments don't get in the way. But they have long been used to this. Unfortunately the lack of pro-activity on the CSL's part in getting such basic info out just reflects a lack of understanding of football culture. In countries where football is part of the social fabric, the release of fixtures for the year is an eagerly anticipated event on the footballing calendar which provokes much debate and discussion. At the beginning of the year, all manner of exciting hypothetical scenarios are imagined by fans and pundits alike as games towards the end of the season are picked out as potential title-deciders, or even relegation do-or-die matches. This generates endless column inches and social media buzz. It is in effect a huge free advert for football leagues given the fundamental importance of the seemingly humble fixture list.
By the time Cameron wrote this article, the fixture had not been revealed yet
The buzz about the fixture card is never anything but good. It's all about anticipation and excitement that the long months without football at the weekend are coming to an end. There is seldom anything bad comes out of the release of the fixture card. Yet in China, a country which needs to give as many opportunities as possible to generate positive coverage of its own league, there's barely any time for a buzz about the new season to spread before it begins. If the CFA had people who understood football culture at the heart of its operation, surely they would recognise this basic fact and capitalise on it instead of withholding basic info for what seems to be no reason at all? I really can't think of any reason why the fixtures couldn't have been announced at the start of January. It's a simple measure which would surely cost nothing and only bring the benefit of getting everyone excited about the new season a bit sooner instead of not finding out who you are playing on the first match of the season until a couple of weeks before.